Prof. Holger Mathias BRIEL,
Beijing Normal University-Hong Kong Baptist University United International College (UIC), China

Research Area: Media Studies, Media Theory, Media Ethics, Oral History Research, Post-Digital Humanities
Experience: Professor Dr Holger BRIEL is Professor in Media and Communication Studies Programme. He holds a Ph.D. in Cultural Theory from the University of Massachusetts, Amherst, an M.A. in Comparative Literature from the University of Michigan, Ann Arbor and a B.A. in English and German from Eberhardt-Karls-Universität Tübingen, Germany. A portion of his graduate studies was also undertaken at the Université de Paris, Sorbonne. Previously, Dr Briel has taught at New York University, Shanghai Jiaotong University, Aristotle University Thessaloniki, the University of Innsbruck, the University of Surrey, Indiana State University and Xi'an Jiaotong Liverpool University. He has held numerous Visiting Professorships and lectured at Oxford University, UC Berkeley, CUNY, Ateneo de Manila, the National University of Malaysia, the National University of Singapore, Universität Rostock and many others. Besides many other engagements, he continues to supervise Ph.D. and Master students in countries around the globe. He has published copiously in media and cultural studies, philosophy, the social sciences, and international management studies and remains active a as journalist for several international newspapers. For many years, he has been the Editor-in-Chief of the influential IAFOR Journal of Cultural Studies and sits as an Editor and Joint Editor on many journal boards. Furthermore, he is the recipient of numerous prestigious research grants and fellowships, most recently the endowed National South Korean Senior Fellowship in Cultural Studies. In recognition of his expertise in global education, he has been elected to several national education supervisory bodies, including those of Greece, Hungary and Spain and membership in the EU Council for Higher Education.
A. Prof. James Guo,
School of Journalism and Communication, Chongqing University, China

Research Area: Media History, Journalism Studies, Cross-Cultural Communication
Experience: James Guo, PhD (Macquarie University), is an associate professor and Head of the Department of International Communication in the School of Journalism and Communication at Chongqing University. James'ongoing research interest focuses on media studies with a specific spotlight on transcultural and transnational issues. He has published more than 60 journal articles or book chapters, in Chinese or English-language, on this topic. An award-winning author, his book entitled Freedom of the Press in China: A Conceptual History (Amsterdam UP) deals with the one-hundred-year historical trajectory of press freedom, a contested journalistic idea, in Chinese context. Reviews of the book appear in journals such as China Quarterly, Media History, and the Journal of Global Intellectual History.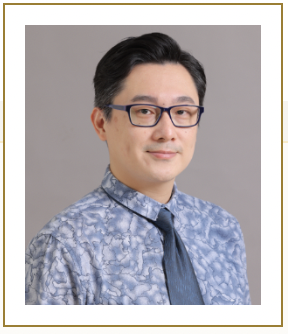 A. Prof. Anthony Pak-Hin KONG,
Academic Unit of Human Communication, Development, and Information Sciences, The University of Hong Kong, China

Research Area: Speech-and-language pathology; Aphasiology; Discourse production, impairment, & analysis
Experience: Dr. Kong holds a PhD in speech and hearing sciences and is a professor and research scientist specialized in aphasiology at the University of Hong Kong. He is a Fellow of the American Speech-Language-Hearing Association (ASHA) and Academy of Aphasia. In 2013, he also received the ASHA Recognition for Outstanding Contribution in International Achievement. Trained as a speech-language pathologist, Dr. Kong's research interests include stroke-induced aphasia, discourse analyses, and neurogenic communication disorders in multilingual speakers. His research has received continuous funding from the National Institutes of Health, the Hong Kong Government, and multiple (inter)national universities and private foundations. Dr. Kong is currently Editor-in-Chief of Taylor & Francis' journal "Cogent Gerontology" and Consultant/Advisor of many international agencies, such as Aphasia United, Project BRIDGE (Building Research Initiatives by Developing Group Effort, USA), the Hong Kong Hospital Authority, and the Hong Kong Society for Rehabilitation.